Make rapid progress with totally bespoke coaching and unlimited support
What blues guitarists all over the world are saying about 1-2-1 coaching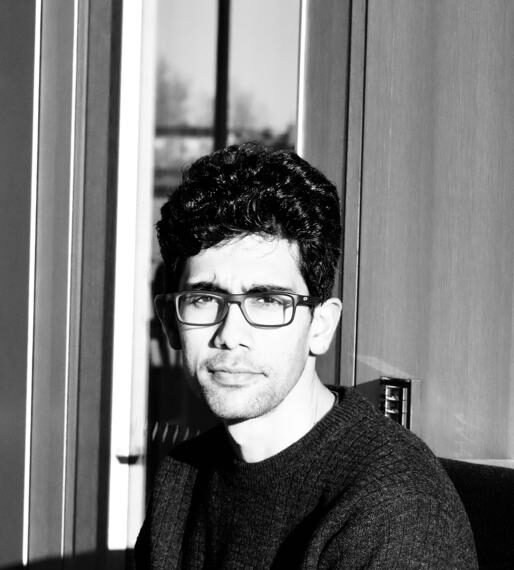 Aidan is a gem of a person. You would be very lucky to have him as your instructor in any form and along the way, before you know it, you will have a friend too.

Aidan's instruction is based on very level-headed pedagogy which shines through – both in his one on one coaching sessions and in the online courses and articles in the Blues club.

He likes to go deep into a topic but since he breaks everything down into simple pieces, you never get overwhelmed. What this enables is a deep understanding and appreciation of the topic – both theoretically and practically. With such an understanding comes the desire to learn more and learn better – it's a virtuous cycle.

He cares about you and wants you to become the musician you so badly want to be. So go join the Blues Club for the courses and take coaching from him. It won't take long to see what I mean.
Phil
San Francisco, California
Coming to guitar later in life (50+), I was very motivated to practice, but I was looking for somebody to make my practice more efficient, while keeping it fun.

With Aidan, we have worked to set a direction – initially more lead/solo playing and now more rhythm playing – and then crafted a strategy of fundamentals (scale exercises to a metronome), songs that are within my ability, and solos/songs that stretch my ability. We meet every 2-3 weeks.

Aidan has a great way of relating guitar concepts back to other pursuits I have, such as writing and endurance sports. He isn't afraid to tell me candidly that something is too easy or too difficult at this point in my guitar journey, but the best is when we identify a stretch goal and he tells me "you've got this, man!", because with his help and support, I know that I do.

I guess I can sum it up by saying that other than my initial decision to pick up the guitar 3 years ago, working with Aidan has been the best decision in my nascent guitar journey.
I have played acoustic fingerstyle guitar for over 50 years. Although I have had many electric guitars over that time, I never felt that they were my natural instruments and have never considered that I was even slightly competent 'plugged in'. I kept trying occasionally but was always disappointed at the lack of progress.

At the start of 2023 I started a series of fortnightly tuition sessions with Aidan over Zoom. These have become the highlight of my week.

We use the music of BB King, Stevie Ray Vaughan and Eric Clapton as a starting point and build from there, working with the style that I have developed over the years, rather than fighting against it.

Working with Aidan has brought me great pleasure, and renewed my interest in the guitar. My electric guitars are now my 'go to' instruments and I look forward to practicing and playing every day!
Trevor
Middletown, Connecticut
I'm an intermediate player and before starting coaching, found that I had plateaued trying to learn on my own through YouTube. I was starting to lose motivation and momentum and so decided to reach out to Aidan at the beginning of the year.

My 1-2-1 sessions with Aidan have given me the focus and motivation I needed. I've really taken my playing to the next level and started to build confidence in my ability.

I meet with Aidan once every 2 weeks and he was very happy and able to work around my crazy schedule. When we do meet we have defined playing goals and work together at a granular level on the specific areas that I need to focus on.

It doesn't matter what we are working on though, Aidan is always so positive and helpful! The whole programme has been fun, flexible and motivating and I am now a more confident, skilful and happy guitar player.
Since I began having coaching sessions with Aidan, I have seen a significant improvement in my ability to improvise and create solos. This is largely due to Aidan's expert feedback and guidance.

He has a unique teaching style that is both patient and challenging. He is able to break down soloing concepts into manageable parts, making it easier for me to understand and apply them to my playing.

One of Aidan's great strengths is his ability to provide constructive feedback. He is always quick to identify areas where I need to improve and offers practical suggestions for how to do so.

Such feedback has been invaluable in helping me make rapid progress with my soloing ability and has been incredibly inspiring for me, motivating me to work harder to achieve my own playing goals.
I recently started playing guitar again after a 10 year or so gap. I spent a couple of years learning from Youtube and other online sources and made some progress but was not getting some of the more advanced topics like modes, and did not feel comfortable with improvisation despite knowing the pentatonic and some major scale shapes. I also had trouble connecting shapes across the fretboard.

I started one-on-one lessons with Aidan four months ago with the goal of getting better at improvising, specifically in the John Mayer style. These lessons have taken my playing up another level entirely.

Aidan is an excellent teacher and knows how to make complicated subjects easier to understand. Having someone able to provide feedback on my playing and guide me to focus on specific topics has been a huge help.

I finally understand the modes and when to use them, have a better understanding of how to "tell a story" with a guitar solo, and I am much more comfortable with improvisation.
Before I started lessons with Aidan I felt like I was stuck in a rut of learning song after song. I had no idea how the songs were constructed, and I even started getting bored with what I was doing.

A year on from starting my coaching sessions and the results are amazing. My guitar playing and knowledge of theory in particular has improved dramatically.

Initially I knew very little about scales and trying to play notes all over the fretboard was something I only dreamed about. Now I am confident playing solos all over the neck and learning songs I used to watch people playing and wished I could do the same.

Not only is Aidan a great teacher but he's a really nice guy and is always happy to help with any question I have. Keep up the good work Aidan!
Jump on a free call where we can talk about your playing history and define what you want to achieve
Establish a coaching schedule that works for you and fits around your lifestyle and commitments
Start working through the programme to achieve the fastest progress of your guitar playing career 😁
Find out more and get started with your own personalised coaching programme.
Jump on a free call where we can talk about your playing history and define what you want to achieve
Establish a coaching schedule that works for you and suits your lifestyle and commitments
Work through your bespoke coaching programme and receive detailed follow up after every session, in addition to unlimited support
Make the fastest and most consistent progress of your guitar playing career 😁
I have played guitar for over 20 years and have loved blues music for almost just as long.
5 years ago – after getting complacent with my practice and playing – I decided I wanted to push on and develop as a guitarist.
I couldn't find the detailed, blues focused resources that I wanted to learn from online, so I created the Happy Bluesman.
I have since gone on to work with hundreds of blues guitarists all over the world through the Blues Club and 1-2-1 coaching. 
Start making the progress you deserve and learn to play like your blues guitar heroes.
Limited places available - only 8 left
Book one session at a time
Save $100 and book a pack of 10 sessions
Book your introductory call here:
Frequently asked questions
If you have a question that isn't answered below, just book in for a call in the link above and we can chat things through in more detail
The sessions are run on Zoom. All you need is your guitar and a laptop or tablet that you can use to run Zoom.

I will send over the meeting details in advance of each session and then you're good to go!
You can either pay for the sessions via PayPal or bank transfer – whatever works best for you.

Likewise, you can either pay for a single session at a time, or for a pack of 10 sessions.
Most of the guitarists I work with have sessions every 1-2 weeks.

Weekly sessions are brilliant if you have more time to practice and want to make rapid progress.

Conversely,  if you have a little less time or we are working through more complex material, fortnightly sessions might be the better option. 
The key difference is the follow up and support. I used to have guitar lessons and the experience was always the same – I'd have a great session and then would have forgotten everything by the next day.

After every session you will get a detailed follow up email with all of the resources you need and goals to work on during the week.

You can also reach me with any questions you might have between sessions to ensure you make rapid progress.
Absolutely! I work with guitarists that are starting from scratch, all the way up to professional musicians.

If you love the blues and want to get better as a guitarist, then the coaching is for you! 
For sure! I work with a range of advanced guitarists, including a number of professional musicians.
So if you are looking for guidance and feel that you would benefit from a coach, book in a chat via the link above and we can run through your aims in more detail. 
Coaching is totally personalised to you and your playing aims. All of the sessions are bespoke and you will receive more support and feedback.

The Blues Club is a library of courses and resources, as well as an online community of blues guitarists from all over the world.

As a result, many of the guitarists I work with on a 1-2-1 basis are also members of The Blues Club.
You can choose either or both options, depending on your playing aims and situation.
The last thing I want is for anyone to feel like they have spent time and money on something that wasn't quite right.

So whilst I am sure you will love the coaching, if you don't feel that you benefit from your first session then it's on me!